What is Oeko-Tex?
Oeko-Tex is a registered trademark granted by the International Association for Textile and Leather Research and Testing.
The association, after testing, issues a corresponding certificate, which is affixed by manufacturers to the product label.
This certificate awarded to products confirms that they meet human and environmental safety standards. Products certified with this mark confirm the purity of textile and leather products at all stages of production. This ranges from raw materials such as fibres, yarns, buttons, threads and fabrics to the testing of finished products for use. Some certifications also confirm the impact on social and environmental conditions in production facilities.
List of certificates currently in force:
Oeko-Tex Standard
Made in Green (officially Oeko-Tex Standard 100 plus)
Leather Standard (for leather products)
Eco Passport (concerning chemicals used in textile production)
STeP (formerly Oeko-Tex Standard 1000)
Detox TO Zero - Zero status report for production facilities
There are now more than 9,500 companies from 80 countries worldwide with products tested using the latest laboratory techniques. Certified according to strict testing standards.
OEKO-TEX certification is the best-known and most common label for textiles tested for harmful substances. These tests cover almost 300 substances.
Colour retention is also assessed. If the consumer is in doubt, it is very easy to check the validity of the textile certification by indicating the number on the association's website.
Above all, certification is synonymous with transparency and the textile industry's commitment to caring for our health and the environment. All products that are certified by the association are safe. When you buy and use them, you can be sure that they have been thoroughly tested and are therefore free of any kind of harmful agents.
What products can be made from Oeko-Tex-certified cotton?
In order for a product to be Oeko-Tex certified, manufacturers must submit samples of all components (including accessories such as buttons, zips, studs, sewing thread, labels or prints) for analysis by a laboratory of one of the association's members.
Also products of the advertising industry: cotton bags, cotton clothing, recycled bags, and the like, have to go through a certification process in order to be considered green products.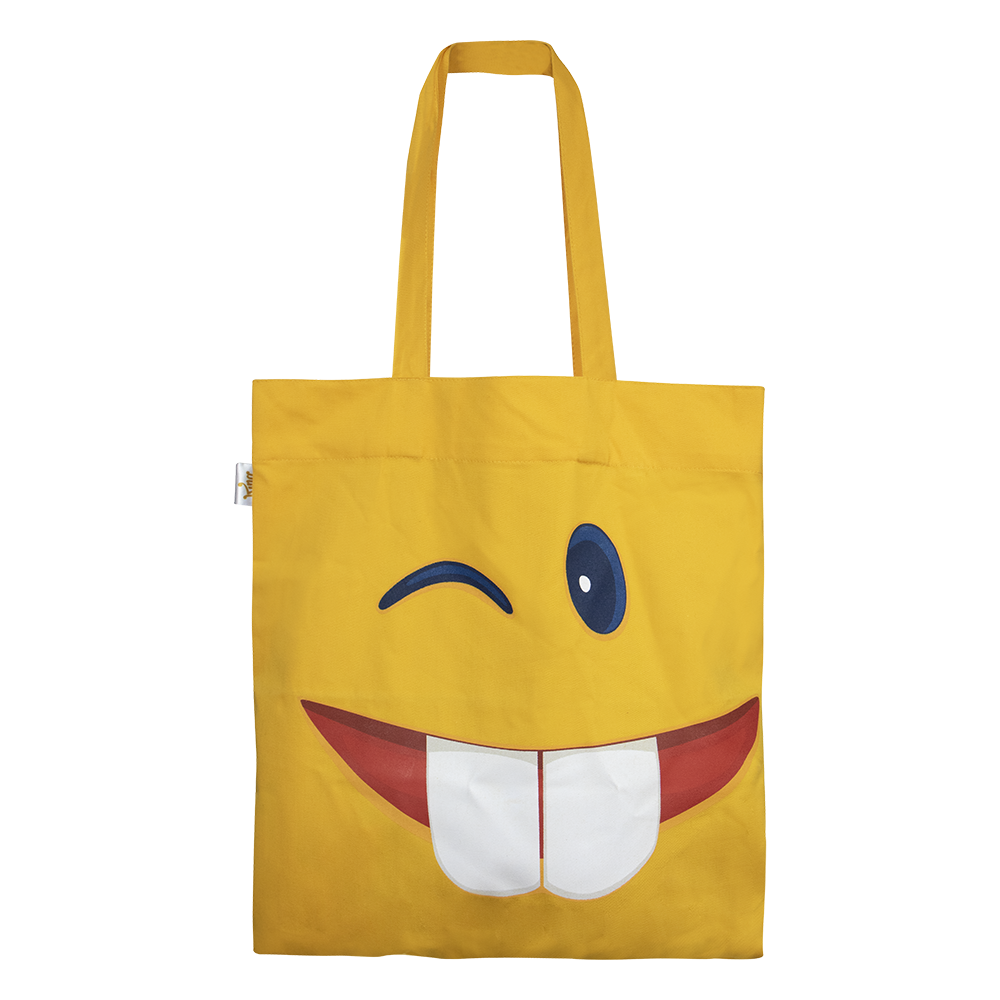 The certificate is issued after the materials have been successfully tested against the standards and a declaration of conformity has been signed. A company audit at the production site is also part of the certification process. This is carried out shortly before or after the certificate is issued. Thereafter, audits take place at least once every three years.
To verify continued compliance with the required limits, the Oeko-Tex association carries out annual inspections of at least 25% of all Standard 100 and Leather Standad certificates issued. These inspections include unannounced company visits and laboratory tests of labelled product samples obtained from shops and production facilities.
Also for other certifications such as STeP, Oeko-Tex carries out unannounced on-site inspections at production sites to ensure continued compliance with the requirements of the certification.
Advantages of certified cotton products
Cotton is the most popular fibre that reigns supreme in textile production. The characteristic white balls that surround the seeds of this plant resemble cotton wool, which is soft to the touch.
Cotton is a 100 per cent natural material. Due to its practicality, it can be used for clothing, everyday items, which also serve as advertising material. Cotton bags, T-shirts, caps, recycling bags. Lots of types of eco-friendly products, convenient and practical advertising gadgets.
By combining the advantages of natural cotton with the stringent requirements necessary for certification, we obtain a safe and environmentally positive material, the benefits of which can include:
Durable: it can be washed and ironed frequently,
tensile strength: we do not have to worry about it distorting,
hygroscopic: cotton absorbs water vapour,
no allergenicity: ideal for allergy sufferers (usually dyes added to cotton fabrics are allergenic),
Heat retention: the thick material retains body heat,
pleasant to the touch: for this reason, it is often used to make children's clothes.
Where to buy Oeko-Tex certified products and which products are they?
You are also welcome to use our services if you wish to purchase Oeko-Tex certified products. All advertising products available in our shop are certified for quality.
Promotional bags, recycling bags, T-shirts, caps, all other products that meet the highest Oeko-Tex standards are available in the online shop.
GEPA offers and recommends eco-friendly cotton bags as an alternative to the plastic ones that are littering the forests and waters of our planet.
We invite you to get acquainted with our offer and to use a convenient form of ordering directly from the manufacturer's website. www.gepa.pl under the tab: https://gepa.pl/pl/bags/torby-bawelniane/
GEPA is a family business with many years of experience in the production of all types of advertising products. The high standards of customer service we apply are both the excellent quality of the ecological materials used in the production process and the passion and continuous expansion of our professional horizons.
Key phrase: Oeko-Tex
Description: The Oeko-Tex certificate is confirmation that the standards of human and environmental safety, purity of textile products are met.